Journal Entry:
Wed Nov 28, 2012, 2:45 PM
In study hall today I went to use a computer, you know.. To browse DA and stuff like that. I wasn't supposed to be on DA so when I noticed that the teacher was watching my screen I went to turn off my wifi but then something else caught my attention.. Here I'll let you have a look for youself: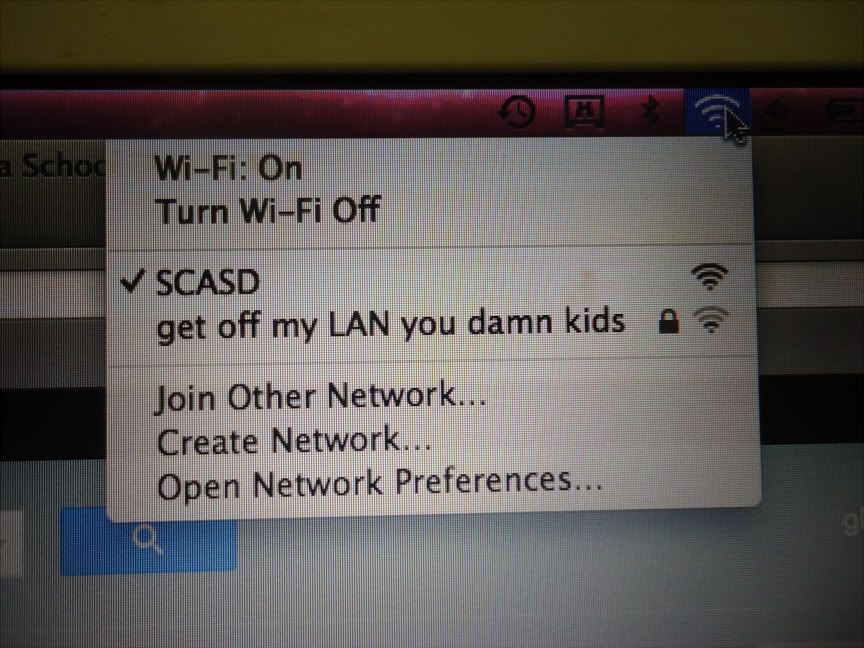 DID YOU SEE THAT?? How funny is that! Someone actually named their wifi "get off my LAN you damn kids"!! Isn't that GREAT!?!?!?!?!? I literately laughed so hard about this and I show just about everyone at school! You'll laugh even more if you know what LAN is (you have to be tech savvy to understand that).
~Ginger
Listening to: ADELE - Skyfall
Reading: -
Watching: MLP FIM
Playing: Pokemon White 2
Eating: subway
Drinking: sprite